United States
Discover the USA by motorhome
The USA covers an immense area. It is crossed by several time zones and has an infinite variety of landscapes. The wide roads are easy to travel on by motorhome, and a will allow you to get close to nature. Florida in winter, California and New Mexico all year round or fall in New England - the USA will not disappoint!
Travelling by motorhome through the USA will allow you to get to the heart of the magnificent national parks and travel at your own pace, without having to waste time packing and unpacking at different accomodations. An exciting experience and a favorite of our travelers, the USA is probably the most accessible country for a long road trip with family or friends.
Below are some of our regularly updated travel suggestions.
CampingCar-Online/Ramble Campervans Personalized Services
Need some help with your itinerary, travel advice, or just simple ideas? Whether it's campgrounds choices, National Parks, or outdoor activites... consult the guide!
Download PDF version
Search by city:
Our Favorites:
United States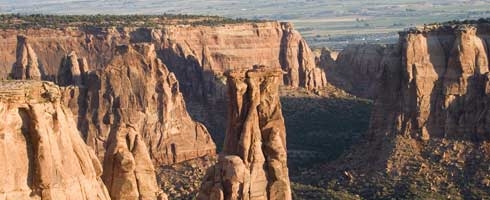 USA Summer Promo 2024, up to 15% off
Travel in a motorhome or a truck between April 1st and October 31.
General Info
1
The motorhome is an ideal way to travel along the open US roads. You will find your motorhome easy to drive and maneuver, and there are ample stations for refueling and refilling water tanks.
2
In the national parks, there are many low cost campgrounds that don't require booking in advance. Arrive early in the day for the best availability, travel as you please!
3
Road trips from the east-coast to west-coast and vice-versa are very popular so be sure to book your motorhome well in advance.
4
Dine like at home - all our motorhomes are equipped with large fridges!
5
The new generation motorhomes have improved fuel efficiency, and gas prices are much lower than many other destinations.